In a lineup of online shopping results, jackets labeled as being made with GORE-TEX® product technology signal "high quality" to the consumer. The company behind this technology, W. L. Gore & Associates, Inc., specializes in materials science for fabrics, medical products, and performance solutions. The companies that produce the end products rely on material that performs as expected. To accelerate their product development efforts, W. L. Gore & Associates, Inc. uses simulation, apps, and the COMSOL Server™ product.
Read More
---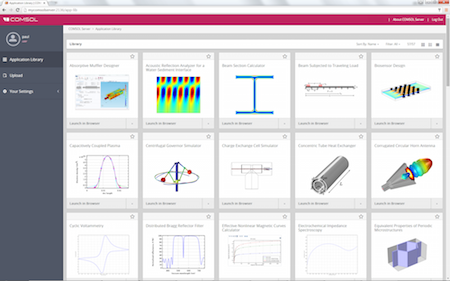 In version 5.2 of COMSOL Server™, you can now launch apps much faster and configure the browser to run only one dedicated app. The Application Libraries, available in both COMSOL Multiphysics and COMSOL Server™, have been significantly updated with lots of examples for you to use and get inspired by when creating your own apps.
Read More
---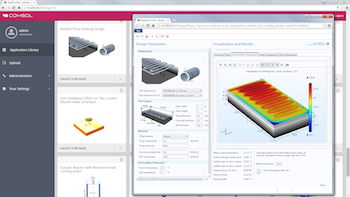 The Application Builder and the COMSOL Server™ license have changed the way simulation engineers develop a project — from research and design to testing and development. If you are wondering how you can use these tools for your own modeling needs, read our list of seven use cases for the Application Builder and COMSOL Server™.
Read More
---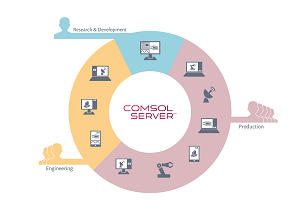 Want to share your simulations with the world or simply your own team? After you build an application with the Application Builder in the COMSOL Multiphysics® software, you can share your app using a COMSOL Server™ license with anyone from colleagues to customers. Here is your introduction to COMSOL Server™ — what it is, why to use it, and a brief overview of how to get started.
Read More
---