Mvoid Technologies GmbH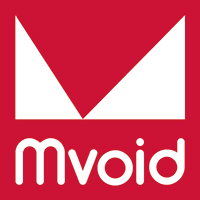 Mvoid – the Virtual Product Development Experts for Automotive, Consumer and Professional Audio
Mvoid is a pioneer and expert in virtual acoustics with the focus on simulation all hardware of the audio chain. The company guides its customers in Virtual Product Development by utilizing advanced Multiphysics simulations. All aspects of the audio system are modeled, culminating in real-time auralizations where the full system is listened to in validating design decisions.
Mvoid is an independent, owner-operated company. Mvoid offers services to the global market, retained by premium automotive, professional and consumer audio companies. The company was founded in Karlsruhe, Germany, in 2011.
Methodology, Software & Services
The Mvoid methodology enables a development environment based purely on computer-generated models and Mvoid's VRtool.
Mvoid uses proprietary modules that integrate with industry standard software packages, like COMSOL, to realize and implement multidisciplinary simulations. For virtual tuning and auralization Mvoid uses the specially developed Mvoid VRtool where acoustic results can be auditioned over headphones.
Consulting services range from first feasibility studies and realization to the implementation of the fully virtual development environment throughout the product development process.
Upon customer request Mvoid provides the Mvoid methodology in personalized training sessions.
Address and Contact Information
Mvoid Group | Mvoid Technologies GmbH
Am Wetterbach 2
76228 Karlsruhe
Germany
Phone: +49 721 754076-20
Fax: +49 721 754076-29
Website: www.mvoid-group.com/