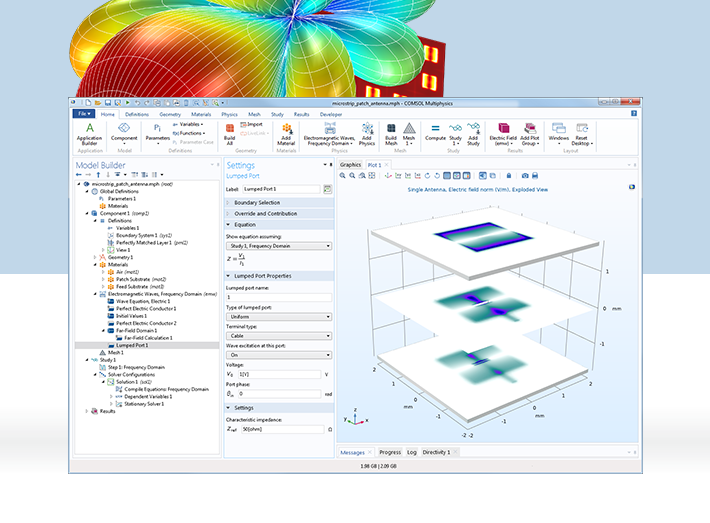 You are invited to join us at COMSOL Day Austin for a day of multiphysics modeling training, talks by invited speakers, and the opportunity to exchange ideas with other simulation specialists in the COMSOL community.
View the schedule for minicourse topics and presentation details. Register for free today.
Schedule
9:00am
Introduction to COMSOL Multiphysics® and the Model Builder
This introductory demonstration will show you the fundamental workflow of the COMSOL Multiphysics® modeling environment. We will cover all of the key modeling steps, including geometry creation, setting up physics, meshing, solving, and postprocessing.
11:00am
Introduction to the Application Builder and COMSOL Server™
Learn how to convert a model into a custom app using the Application Builder, which is included in the COMSOL Multiphysics® software. You can upload your apps to a COMSOL Server™ installation to access and run the apps from anywhere within your organization.
1:00pm
Equation-Based Modeling Minicourse
Get an introduction to the techniques for constructing your own linear or nonlinear systems of partial differential equations (PDEs), ordinary differential equations (ODEs), and algebraic equations within the COMSOL Multiphysics® software.
2:00pm
Optimization Minicourse
Learn to use gradient-based optimization techniques and constraint equations to define and solve problems in shape, parameter, and topology optimization, as well as inverse modeling. The techniques shown are applicable for almost all types of models.
3:00pm
Solvers and Meshing Minicourse
Explore the meshing techniques that are available in the COMSOL Multiphysics® software and learn about different solver and study types.
Acoustics Minicourse
Get a brief overview of using the Acoustics Module within the COMSOL® software environment.
Register for COMSOL Day Austin