Attention:
This event has ended. View all upcoming events on the
events calendar
.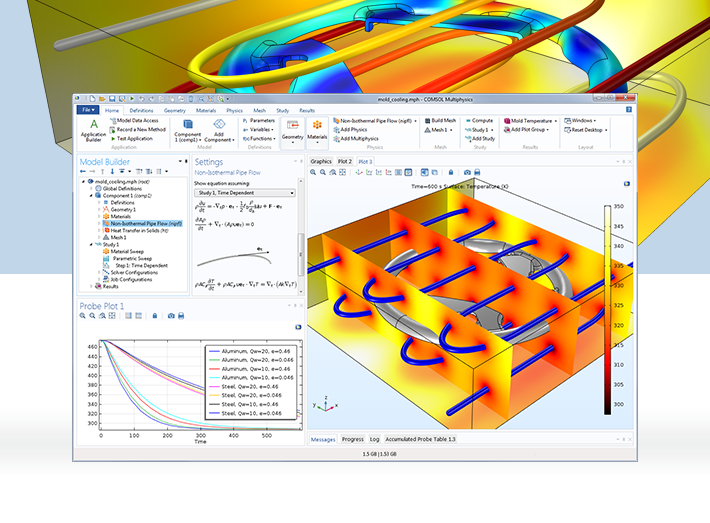 If you want to learn more about using the COMSOL® software to model heat transfer, join us for this interactive hands-on web workshop where you can build a model from scratch with guidance from a COMSOL engineer.
Modeling Heat Transfer
Conduction, the diffusive transfer of heat through solids and fluids
Convection, the transport of heat by moving fluids
Radiation, the transfer of heat via infrared light
How to couple these analyses together and to other physics such as structural mechanics, electromagnetics, and chemical reactions
Register for Modeling Heat Transfer in COMSOL Multiphysics®
This event has ended. Visit the event calendar to view upcoming events.
Web Meeting Details
Nov 14, 2019 | 2:00 PM EST (UTC-05:00)
Speakers
James Christopher
COMSOL
Jaymin Patel
COMSOL