Simuleringsapplikationer i COMSOL Multiphysics - Archived
This is a recording of a webinar that originally aired on 7 maj 2020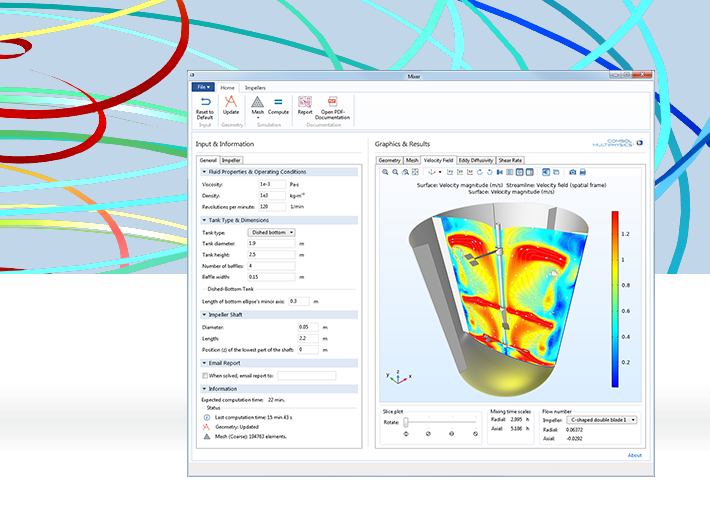 Simuleringsapplikationer gör det möjligt att utföra beräkningar utan att vara specialist. Slutanvändaren kör skräddarsydda appar via en webbläsare eller som en fristående applikation.
Välkommen till ett gratis webinar där du får en introduktion till simuleringsappar med COMSOL Multiphysics. Vi visar hur de fungerar och används inom områden som strukturanalys, värmetransport, CFD, akustik och elektromagnetism.
Detta webinar riktar sig till:
Företag som vill börja med / öka användningen av simuleringar
Ingenjörer (icke-beräkningsspecialister) med intresse av modellering
Beräkningsingenjörer som vill sprida sin kunskap och sina modeller
Konsulter som vill utveckla och sälja simuleringsappar
Forskare som vill dela med sig av sina beräkningsmodeller
Register for Simuleringsapplikationer i COMSOL Multiphysics
Log in or sign up to register. A COMSOL Access account is required to attend Simuleringsapplikationer i COMSOL Multiphysics.
Archived Webinar Details
Speaker
Mikael Fredenberg
COMSOL