The Basics of LiveLink™ for SOLIDWORKS® with COMSOL® in 18 Minutes Webinar - Archived
This is a recording of a webinar that originally aired on May 16, 2017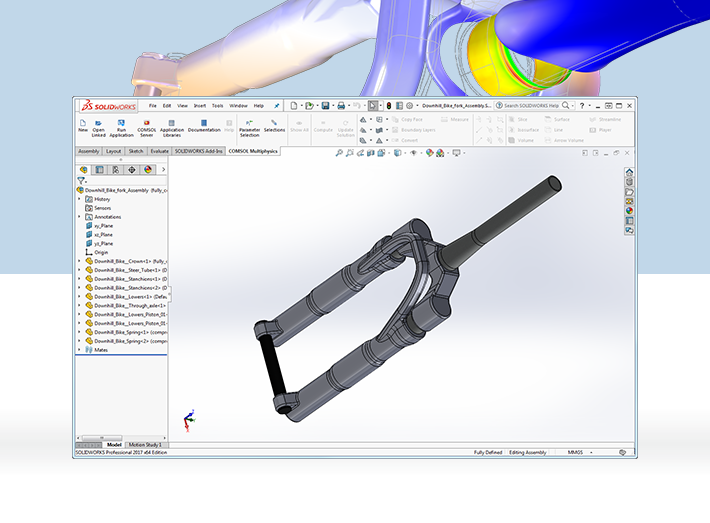 Learn about the basics of LiveLink™ for SOLIDWORKS®, an add-on product to the COMSOL Multiphysics® software, by tuning into this 18-minute webinar.
In this webinar, you will get a live demonstration of LiveLink™ for SOLIDWORKS®, which provides you with tools for integrating COMSOL Multiphysics® simulations and 3D designs in SOLIDWORKS®. We will also discuss how you can save time setting up a model in COMSOL Multiphysics® by using LiveLink™ for SOLIDWORKS®.
Archived Webinar Details
Speaker
Kalle Grafström
COMSOL A/S
Kalle Grafström joined COMSOL in 2012 as a developer for the LiveLink™ products. After studying electrical engineering as an undergraduate, he received his MSc degree from the University of Southern Denmark in robotics technology, specializing in artificial intelligence and software development.