COMSOL Multiphysics® Workshop at University of Michigan
Apr 8, 2019
Ann Arbor, Michigan
1:30 PM - 4:45 PM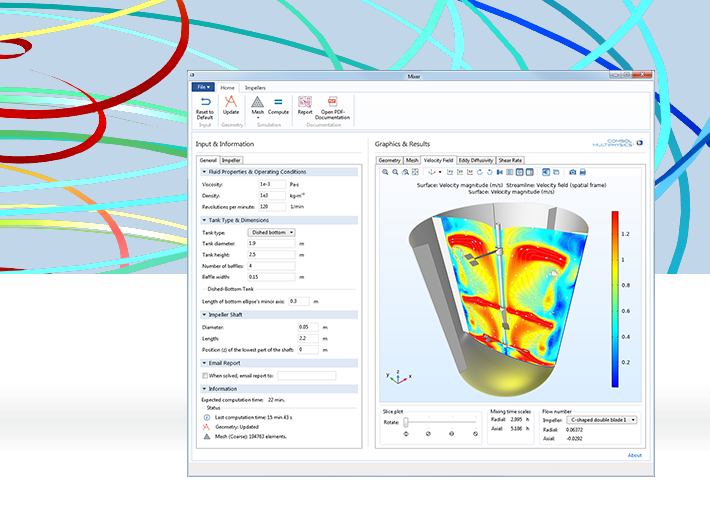 You are invited to join us for an opportunity to advance your skills in multiphysics simulation. At this workshop, you will see the capabilities and workflow of the COMSOL Multiphysics® software and learn through a guided hands-on exercise. You will leave with new skills to work on your own applications using your free two-week COMSOL Multiphysics trial. We understand that your time is valuable, so feel free to join us for only parts of the event.
View the schedule below and reserve your seat for this free event now.
Schedule
1:30pm
COMSOL Multiphysics® Software & Application Builder
Get an introduction to the capabilities of COMSOL Multiphysics and the fundamental modeling workflow
Watch a live presentation of the entire analysis process via a practical example
Learn how you can benefit from expanding the power of simulation to a wider audience with the Application Builder
See how quick and easy it is to turn your sophisticated COMSOL model into a specialized application that any engineer can use
Hands-On Session
To participate in the hands-on session, we recommend bringing a laptop to the event in order to get the most out of it. This will also allow you to start your free two-week trial license of the COMSOL Multiphysics® software right away. Unable to bring a laptop to the workshop? No worries; you can still follow along with the demonstrations.
Register for COMSOL Multiphysics® Workshop at University of Michigan
Log in or sign up to register. A COMSOL Access account is required to attend COMSOL Multiphysics® Workshop at University of Michigan.
Workshop Details
Location
James and Anne Duderstadt Center
2281 Bonisteel Blvd
Ann Arbor, Michigan 48109
Directions
Hosted by: Amadi Nwankpa
1:30pm-2:30pm: Duderstadt Center: Floor 1, Video Conference Suite (1180)
3:15pm-4:45pm: Duderstadt Center: Floor 3, Advanced Graphics & Media (3336 B/D)
Speaker
Akhilesh Sasankan
COMSOL, Inc.