Attention:
This event has ended. View all upcoming events on the
events calendar
.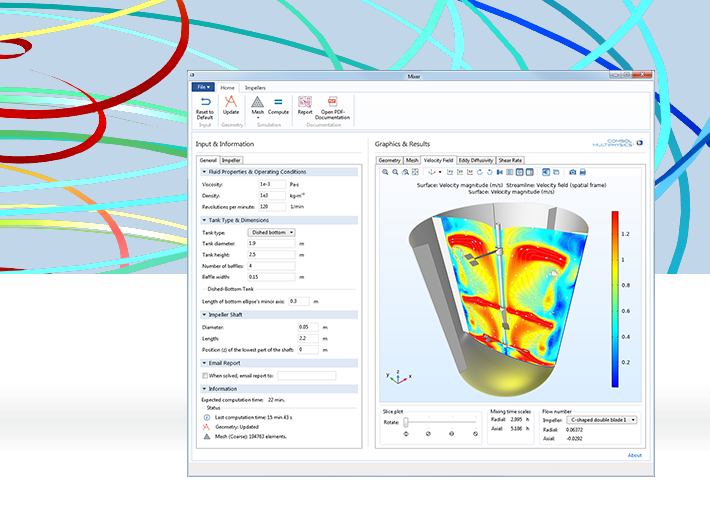 Explore the new COMSOL Multiphysics® version 6.1 and discuss your simulation challenges with our engineers.
Come visit us for a workshop at BFH Biel on Tuesday, January 31st 2023 and learn the fundamental modeling workflow of COMSOL Multiphysics® software. During this interactive workshop, both beginners and experienced COMSOL users can advance their skills in Multiphysics simulation. We will introduce you to the capabilities and workflow of the COMSOL Multiphysics® 6.1 software for industrial and academic research and teaching. In several live demos COMSOL engineers will feature highlights of the new version.
View the schedule below and reserve your seat for this free event now.
Agenda
14:00-14:30 Introduction to COMSOL
14:30-15:30 Highlights of the new version 6.1
15:30-16:00 Coffee break
16:00-17:00 Live one-on-one sessions with one of our COMSOL engineers
We recommend bringing a laptop to the event in order to practice the new functionality right away. A free two-week trial license of the COMSOL Multiphysics® software will be provided. Unable to bring a laptop to the workshop? Let us know and we will check if we can provide a device for you.
Register for BFH: COMSOL® 6.1 Workshop & Live Tech Café
This event has ended. Visit the event calendar to view upcoming events.
Workshop Details
Location