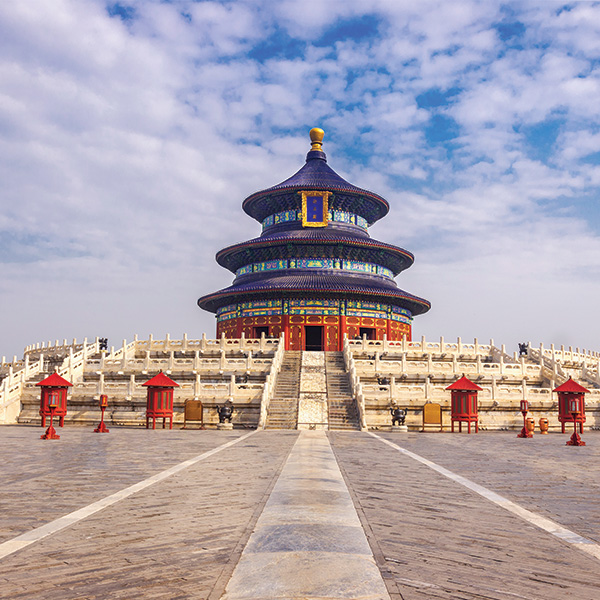 Register Now
COMSOL CONFERENCE 2017 BEIJING
NOVEMBER 2-3
You are invited to attend the COMSOL Conference 2017 to advance your numerical simulation skills and connect with fellow modeling and design experts. This year's event focuses on spreading the advantages of simulation through multiphysics analysis and specialized simulation apps. Thousands of attendees from around the world will share their experiences with modeling and building apps. Join us at the COMSOL Conference to:
Interact with the COMSOL community and learn how to use simulation for design and research
Stay up-to-date with current multiphysics modeling tools and technologies
Pick up new simulation techniques in a variety of minicourses
Get assistance for your modeling problems at demo stations
Learn how to build and deploy simulation apps for your team or organization
Draw inspiration for your next design innovation from leaders in multiphysics simulation
Conference Venue
SHERATON GRAND BEIJING DONGCHENG HOTEL
36 North Third Ring Road East
Dongcheng District
Beijing China
Get Directions Transportation
From Beijing Capital International Airport
Travel Distance: Approximately 22.53 km/14.0 miles
Options for getting to and from the hotel include:

Taxi:Travel Time: 25 minutes
Beijing Subway System:Travel Time: 60 minutes
About:Take the Airport Express and transfer to Line 10 at Sanyuanqiao Station. Get off at Anzhenmen Station and take Exit C. Walk south towards North 3rd Ring Road (approximately 10 minutes). The hotel is 100m south of North 3rd Ring Road.
From Beijing Railway Station
Beijing Railway Station
Travel Distance: Approximately 12.0 km/7.46 miles
Subway: Travel Time: 35 minutes
About: Take Line 2 and transfer to Line 5 at LAMA Temple Station. Get off at Hepingxiqiao Station and take Exit A. Walk west towards Global Trade Center for approximately 8 minutes and turn left at the hotel signage. Accommodations
We recommend that conference attendees stay at the conference venue, the Sheraton Grand Beijing Dongcheng Hotel. During the conference, all meals and refreshments are provided for you by COMSOL with all events conveniently located in the hotel itself.
Get ready to connect, learn, and innovate. Join the top minds in science, physics, and engineering for three days of training, talks by industry experts, and presentations featuring cutting-edge R&D.
Register
Contact
Registrar
{{confReg.user.first_name}} {{confReg.user.last_name}}
{{confReg.office_name}}
{{confReg.user.office_phone}}