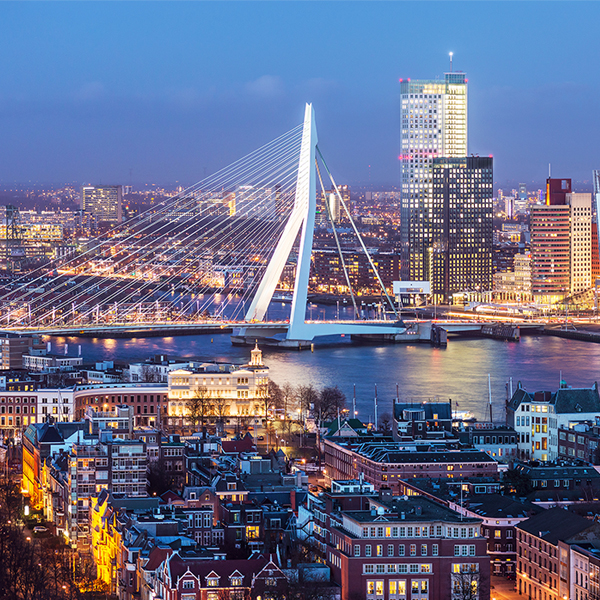 COMSOL CONFERENCE 2017 Rotterdam
October 18–20
---
You are invited to attend the COMSOL Conference 2017 to advance your numerical simulation skills and connect with fellow modeling and design experts. This year's event focuses on spreading the advantages of simulation through multiphysics analysis and specialized simulation apps. Thousands of attendees from around the world will share their experiences with modeling and building apps. Join us at the COMSOL Conference to:
Interact with the COMSOL community and learn how to use simulation for design and research
Stay up-to-date with current multiphysics modeling tools and technologies
Pick up new simulation techniques in a variety of minicourses
Get assistance for your modeling problems at demo stations
Learn how to build and deploy simulation apps for your team or organization
Draw inspiration for your next design innovation from leaders in multiphysics simulation
Postillion Convention Centre WTC Rotterdam
Beursplein 37
3011 AA Rotterdam
The Netherlands

Get Directions From Schiphol Airport (Amsterdam)
Take a train (NSHispeed) to Rotterdam Central Station. Once you reach Rotterdam Central Station you can travel to the WTC by metro, by tram or by foot.
Underground to Beurs station (exit Beursplein)
Tram 8, 21, 23, 24 of 25 to Beurs stop
On foot (10 min), follow the Stadhuis/Beurs signs
From Rotterdam The Hague Airport
Take bus line 33 towards Rotterdam Central Station. For further directions please see above. This is a list of the hotels with a reduced rate located near WTC Rotterdam (conference venue). Reservations can be done on the above website (HMC Reservations). A limited number of rooms is available.
Get ready to connect, learn, and innovate. Join the top minds in science, physics, and engineering for three days of training, talks by industry experts, and presentations featuring cutting-edge R&D.
Register
Contact
Registrar
{{confReg.user.first_name}} {{confReg.user.last_name}}
{{confReg.office_name}}
{{confReg.user.office_phone}}