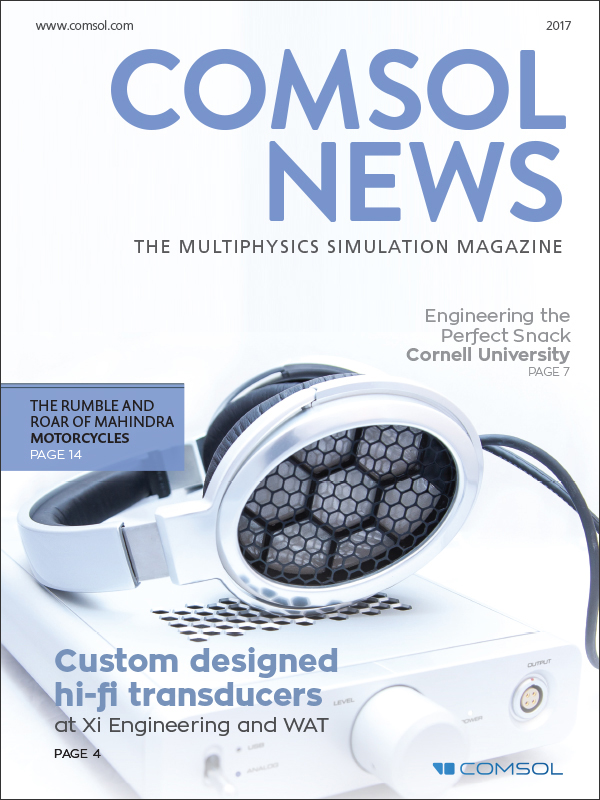 COMSOL News 2017
In COMSOL News 2017, simulation specialists from around the globe share their stories. Read about how engineers and designers across industries use the computational tools offered in the COMSOL® software for innovative modeling, simulation, and application design.
Get inspired by users of COMSOL Multiphysics® and COMSOL Server™ and achieve your best design yet. Download a PDF version of COMSOL News 2017 here or click the "Read Now" button below to read the digital version directly in your browser.
Topics include:
High-precision transducers
Food processes
Electrical devices
Automotive industry
Flat glass manufacturing
Thermal management
Acoustic pipe network analysis
Multiphysics simulation
Battery systems
Advanced audio components
Spacecraft charging
Guest editorial: Simulation transforms the medical device industry


Looking for more COMSOL user stories? Click here to search by topic and explore previous editions of COMSOL News.