---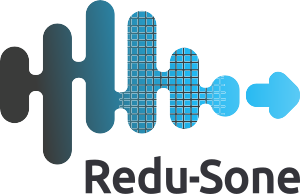 Address & Contact Information
Redu-Sone B.V.

Nikola Teslastraat 1-11
7442 PC Nijverdal
The Netherlands
Phone: +31 6 189 71 622
Email: info@ascee.nl
Web: www.ascee.nl
ASCEE is an acoustic consulting company focusing on the improvement of the acoustical aspects of products. Our deep and fundamental understanding of acoustics and vibration (and their interaction) has helped customers all over Europe to reduce machine noise, improve speech intelligibility, and enjoy a better music experience. To this end, we combine our know-how with acoustic (FEM/BEM) simulations using COMSOL Multiphysics
®
and careful acoustic measurements.
Areas of Expertise
Our main focus and expertise lie in the following fields:
Noise/vibration control

Vibration decoupling
Duct acoustics/resonant absorbers/silencer design

Physical acoustics:

Thermoviscous acoustics
Fluid-structure interaction
Thermoacoustics:

Flame-induced acoustic instabilities
Thermoacoustic energy conversion

High amplitude/nonlinear acoustics
Flow-induced noise and vibrations

Acoustic simulation

FEM
BEM
Acoustoelastic interaction
These areas of expertise help our customers to:
Reduce noise from their machines
Increase transmission loss of their acoustic panels
Improve the speech intelligibility of their hearing aids
Improve audio quality of their headsets
Increase the performance of their active noise cancellation systems
Curious how we can boost the acoustic characteristics of your product? Please contact us. We look forward to hearing from you.