---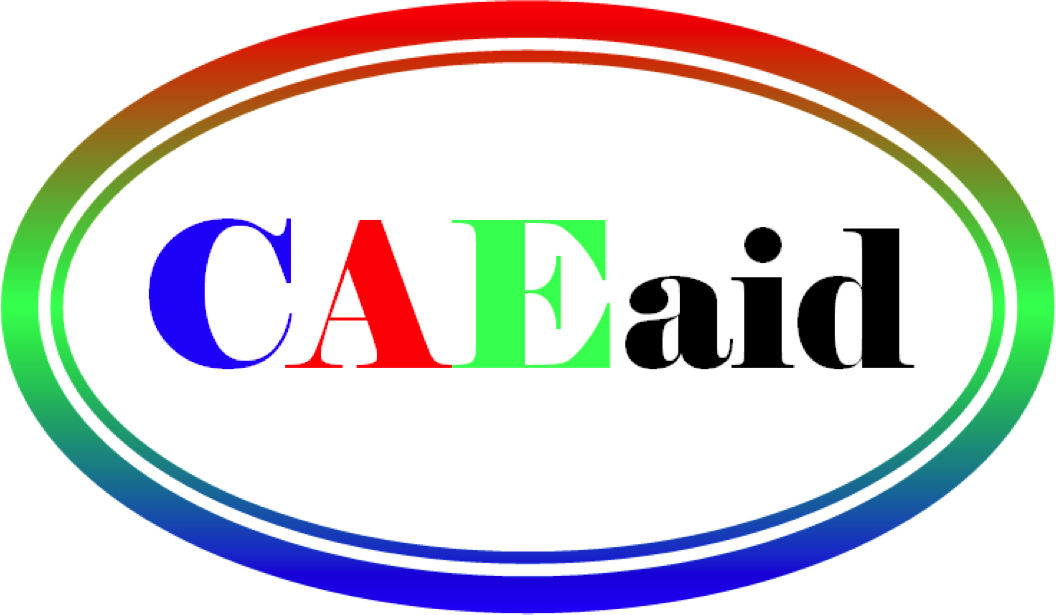 Address & Contact Information
13785 Research Blvd, Suite 125
Austin, TX 78750
Phone: (512) 553-0078
Email: info@caeaid.com
Website: www.caeaid.com
As a full-service consulting firm, CAEaid, Inc. offers experienced CAE technical support and consulting services to help clients solve their complex design and technical challenges. We are also a COMSOL Certified Consultant, providing consulting and training services to current and potential end users of the COMSOL Multiphysics® software. We strive to finish projects in a timely and high-quality manner and create trustworthy results for our clients.
Areas of Expertise
Our key fields of expertise include, but are not limited to:
Acoustics analysis

Acoustic-structure interaction
Aeroacoustics, pressure acoustics, and geometrical acoustics
Thermoviscous acoustics

CFD

Fluid-structure interaction
Porous media, subsurface, and thin-film flow
Reaction flow and transport of species
Single- and multiphase flow

Heat transfer

Heat transfer in solids and fluids
Conjugate heat transfer
Electromagnetic heating

Structural mechanics

Geometric nonlinearity (e.g.: large displacement, rotation, and strain)
Contact interaction (e.g.: frictionless/frictional contact and sheet metal forming)
Material nonlinearity (e.g.: elastoplastic, viscoplastic, hyperelastic, and creep)

Multiphysics simulation

Acoustic-mechanical coupling
Thermal-mechanical and thermal-fluid couplings
Fluid-mechanical and thermal-fluid-structural couplings

Design engineering

Solid modeling
Design prediction and optimization

Materials

Material characterization
Material behavior modeling

Apps and CAE software design and development

Numerical methods (e.g.: finite element methods and finite difference methods)
Parallel computing
Available Services
We provide a wide range of engineering consulting services by leveraging our extensive experience in CAE software design and development as well as our proven expertise in CAE simulation for predicting and optimizing product design. Our services include:
Solid modeling and design engineering
CAE simulation and FEA validation
Material characterization and modeling
Design and development of apps and CAE software
Featured Work with COMSOL Multiphysics®
The president of CAEaid, Dr. Shoubing Zhuang, has presented and published many technical papers. Below are recently presented papers and a workshop on COMSOL Multiphysics® from previous COMSOL Conferences.