---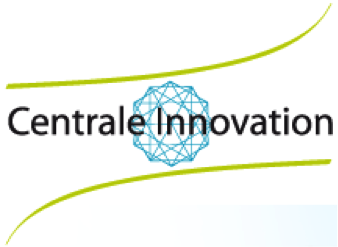 Address & Contact Information
Manuel Collet
Ecole Centrale de Lyon
36 av G de Collongue
69134 Ecully Cedex
France
Tel: +33 472 186 484
Email: manuel.collet@ec-lyon.fr
Centrale Innovation is the private subsidiary of four French engineering schools: Centrale Lyon, Centrale Nantes, Centrale Marseille, and the Ecole Nationale d'Ingénieurs de Saint-Etienne. The company acts as an interface between academic and industrial research players.
Its research skills concern the fields of transportation (air, road, naval, rail); energy; the environment; nanotechnologies; and biotechnologies.
Centrale Innovation also develops specific numerical design tools, allowing for not only the understanding but also the optimization of complex systems, including different coupled physics, nonlinearity, and uncertainties. Data-based metamodels and specific AI algorithms are also used for solving specific open problems in conjunction with a physics-based approach to increase the tools' versatility and usability.
Areas of Expertise
Mechanics, fluid mechanics, acoustics, electromagnetics, heat transfer, electronics, and biology
Fully coupled multiphysics problems
Nonlinear dynamics
Smart materials (piezoelectric, shape memory alloys and polymers, magneto- and electrorheological materials, etc.)
Smart systems for noise/vibration control, shaping, and energy harvesting
Sensors/actuators
Mechatronics
MEMS, NEMS
Centrale Innovation and Manuel Collet are recognized experts on numerical modeling, simulation, and optimization tools based on the COMSOL® software. They have already developed many applications for different industries and companies around the world. They also offer specific skills in the areas of smart materials and systems modeling and design for noise/vibration control, shaping, and energy harvesting.