In Silico Science and Engineering SAS
---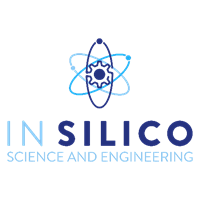 Address & Contact Information
In Silico Science and Engineering SAS

Calle 52 81-48, 050035, Medellín, Colombia
Marcela Mercado Montoya
CEO, CMO
Phone: +57 319-714-0489
Website: https://insilicose.com/
Email: marcela.mercadom@insilicose.com
In Silico Science and Engineering is a Colombian company that aims to be a key innovation ally for companies in the biomedical, pharmaceutical, electricity, electronics, food, cosmetics, and chemical industries. We use multiphysics simulation to predict the behavior of technological products and processes by considering the physics affecting them, which translates into a better knowledge at considerably reduced times, costs, and limitations.
Areas of Expertise
Our areas of expertise include:
Electromagnetics
Transport phenomena

Fluid flow
Heat transfer
Mass transfer
We offer complementary services in education/training as well as in scientific production. Additionally, we have a research incubator at Universidad de Antioquia (University of Antioquia), as our work aims to support the university-company-state triad. The human talent working with us is trained in simulation through their basic studies.
Our mission is to guarantee the development of innovation through the combination of computer technology, science, and engineering and to strengthen the university-state-company triad.