---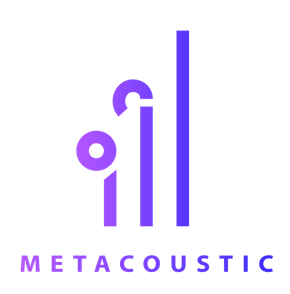 Address & Contact Information
Dr. Gopal P. Mathur
27 Pamela Way
Trabuco Canyon, CA 92679
Phone: (949) 713-2401
Email: metaacoustictech@gmail.com
Meta Acoustic Technology, Inc. is an engineering consultancy group that provides cutting-edge research and practical solutions. Our main areas of expertise are within acoustics, vibrations, noise control and topics given below. Through the use of the COMSOL Multiphysics® software and numerical modeling techniques based on the finite element method, we simulate and solve various industrial problems.
Areas of Expertise
Our team has expertise in the following areas:
Acoustics and vibrations
Active noise control
Acoustic metamaterials
Signal processing
Composite structures
Engine Liners / Damping
Mufflers
Flow Excitation/CFD
Heat Transfer
Systems engineering
Industries We Serve
We help to reduce sound pollution for numerous industries, including:
Aerospace
HVAC
Consumer Audio / Music
Electrical
Chemical
Building / Construction
Automobile
Medical
Heavy machinery
Railroad
Research and Problem Solving
As a COMSOL Certified Consultant, we work seamlessly with our customers to improve their understanding of the physics involved within their products. This means creating results that can be quickly implemented within ongoing processes and manufacturing practices. We use the COMSOL Multiphysics® software to build customized numerical models of client systems subjected to several physical environments, which are then validated with test data and then used as part of their engineering processes. Not only are these models less expensive than conducting prototype testing, but they can also run with finer meshes, parameter sweeps, optimization studies, and longer time-domain studies. After simulating a workable result, we test it in a laboratory setting before moving onto full-scale field testing. This results in huge cost savings for our clients.
In addition to COMSOL Multiphysics, we have successfully utilized a number of its add-on products. These products include the Acoustics, Structural Mechanics, Heat Transfer, AC/DC, CFD, and Optimization modules. We add other modules as needed.
Meet Our President
Dr. Gopal P. Mathur, who received his PhD in mechanical engineering from Purdue University, founded our company. Over the past 35 years, Dr. Mathur has been recognized for his excellence in technical work, management leadership, and technical direction for a variety of projects involving noise control for aerospace vehicles. Previously, he worked at a number of aerospace companies, focusing on aircraft noise applications and acoustic-structure interaction of propeller noise, researching rotorcraft interior and exterior noise, and conducting R&D in applied acoustics. While at these companies, he attained titles such as senior specialist engineer, and a distinguished title of Technical Fellow. He holds 16 U.S. patents and has over 95 published works.