---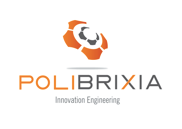 Address & Contact Information
Polibrixia srl
Via Branze 45
25123 Brescia (IT)
Website: www.polibrixia.it
Email: info@polibrixia.it

Polibrixia srl is an innovative company that works in applied research, with a focus on mechanics, electronics, and informatics. Utilizing our team's diverse experience, we develop original solutions to complex and multidisciplinary problems.
Areas of Expertise
Our team has expertise in the following areas:
Structural mechanics

Static linear and nonlinear analysis
Modal analysis
Frequency-response analysis

Heat transfer
Multiphysics simulations
FEM analysis
Mechanical and electronic design
Development of custom software applications for end-users
Scientific software development for:

Industrial processes
Control problems in mechatronic systems
Featured COMSOL Multiphysics Projects
Here are some examples of our COMSOL Multiphysics simulation projects.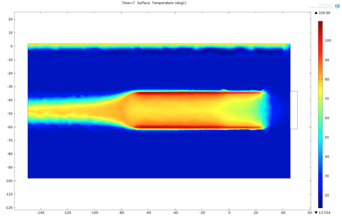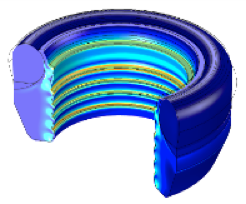 Model of a high-pressure seal composed of three different hyperelastic materials. This model was used in the September 30, 2015 webinar "Analisi di meccanica strutturale con COMSOL Multiphysics".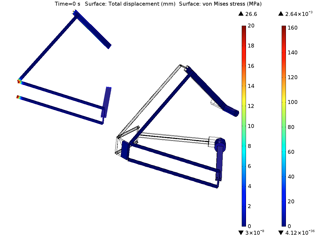 Dynamic simulation of a robot with parallel kinematics.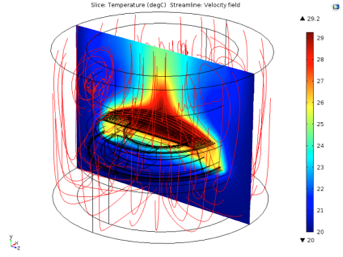 Thermal and structural simulation of a lamp used in a street light.