---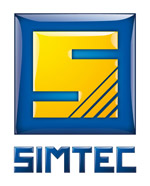 Address & Contact Information
Sté SIMTEC
5 rue Félix Poulat
F-38000 Grenoble
France
tel: +33 9 53 51 45 60
Website: www.simtecsolution.fr
SIMTEC is an engineering modeling company that assists industrial professionals in their research and development approaches. With strong collaboration and continual interaction, we help our clients structure their research and scientifically study their ideas. Furthermore, we offer custom numerical software that provides our customers with an easy-to-use support tool for making decisions based on scientific computations. Some of the industries we serve include the biopharmaceutical, automotive, and industrial furnace provider industries.
Areas of Expertise
Our company has expertise in the following fields:
Computational fluid dynamics

Laminar, turbulent, and two-phase flow
Fluid-structure interaction

Heat transfer

Conduction, convection, and radiation

Electromagnetism

Electromagnetic fields
Potential computation

Structural mechanics

Elasticity
Hyperelasticity
Plasticity

Chemical engineering
Our Focus
Here at SIMTEC, we are committed to using the top performing tool and software, COMSOL Multiphysics, to facilitate quality product design and development. From a punctual modeling study to a long-run partnership, we develop qualitative and quantitative knowledge of our customers' engineering processes in order to enable faster innovation and optimization. Our team adapts to the individual requirements of our customers' projects, and we place emphasis on responsiveness and confidentiality in our business practices.