XPS Expert Process Solutions, A Glencore Company
---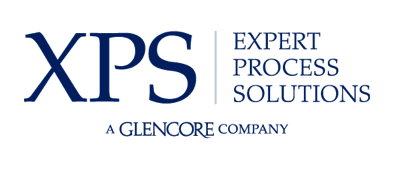 Adderss & Contact Information
XPS Expert Process Solutions
6 Edison Road
Falconbridge, ON, P0M 1S0
Telephone: 1 (705) 699-3400
Email: tanai.marin@xps.ca
Website: www.xps.ca
XPS Expert Process Solutions, a Glencore Company, is a team of world-class metallurgists, engineers, geoscientists, and technologists servicing the mining, mineral processing, and extractive metallurgy industry.
Employing both industry best practices and advanced modeling techniques, XPS delivers proven solutions to complex problems
Areas of Expertise
XPS has extensive COMSOL Multiphysics® experience, over 15 years, with direct application to industry in extractive metallurgy, materials technology, and mining specialized in the following areas:
Fluid flow
Heat transfer
Chemical engineering and reaction kinetics
Structural mechanics
Thermodynamics and multiphysics
XPS provides expertise in the following:
Flowsheet development in mineral processing
Metallurgical test work
Mineral and material characterization
Root cause failure analysis
Process modeling
Multiphysics and thermodynamic modeling
Training
XPS Expert Solutions has contributed to projects for clients all across the world. Contact us to discuss how to improve safety, process stability, and data/information management at your operation or project.
Consultant Contributions
Projects featured at past COMSOL Conferences:
T. Marin-Alvarado, "Modeling Scheil Cooling of a Metal Alloy: Thermodynamic and Multiphysics Solidification", COMSOL Conference 2016 Boston.

T. Marin-Alvarado, "Combining Multiphysics Modeling and Solution Thermodynamics Using M4Dlib, an External Library", COMSOL Conference 2015 Boston.

T. Marin, "Solidification of a liquid metal droplet impinging on a cold surface", COMSOL Users Conference 2006, Boston, USA, Ed. Jeri'Ann Hiller, pp. 391–398, 2006.

T. Marin and T. Utigard, "Surface Tension Driven Flow During Oxygen Top Blowing of Liquid Copper", Proceedings of the COMSOL Multiphysics International Conference 2005, Ed. Jeri'Ann Hiller, Cambridge, Massachusetts, USA, pp. 165–170, 2005.
Projects referencing and utilizing COMSOL Multiphysics®:
T. Utigard, T. Marin, A. Warczok, R.A. Bergman, M. Barati, C. Diaz, "Energy Recovery from High Temperature Steel, Copper and Nickel Smelter Slags", in Conference of Metallurgists 2011, Montreal, QC, 2011.

T. Marin, "Numerical Modelling of Free Surface Flow Problems with Phase Change- Three Phase Flows", Chapter 9 in Multiphysics Modelling with Finite Element Methods, World Scientific, London, 2006, pp. 297–308.

T. Marin, T. Utigard, "The Kinetics and Mechanism of Molten Copper Oxidation by Top Blowing of Oxygen", Journal of Metals, vol. 57, no. 7, pp. 58–62, July 2005.