Modeling Water Intake Screens
One of the interesting stories from this year's COMSOL News is the article concerning Johnson Screens®. They manufacture steel screens to block debris in water for pipes and valves. Their challenge is to design water intake screens with openings large enough for an unimpeded flow of water, but small enough to block enough debris depending on a specific application. This means that each screen must be custom-designed taking into account the characteristics of the debris and the depth at which the screen will be placed, as well as considering passing wildlife.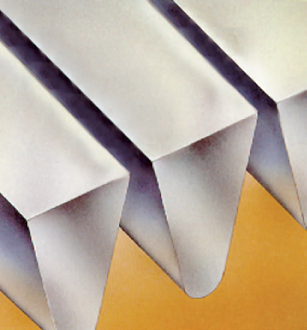 Using COMSOL Multiphysics, Johnson Screens took into account the fluid dynamics and structural mechanics of a particular screen. COMSOL Multiphysics is also used to model the impact of cyclical surges of water on the screens, called wave loading, as well as to model the cleaning of the water intake screens which is done by short bursts of air. Find out more by ordering COMSOL News.
---