Happy Birthday, Arne Tiselius 
What are the building blocks of life? Swedish biochemist Arne Tiselius began his career as an assistant to Theodor Svedberg, a renowned professor at Uppsala University in Sweden, and went on to develop new techniques to separate and analyze the building blocks of life: proteins.  
Upholding a Family Legacy at Uppsala University
Arne Tiselius was born on August 10, 1902, in Stockholm, Sweden. His family background set him up perfectly for a career in science: His father and paternal grandfather were mathematicians, his paternal granduncle was a zoologist, and his maternal grandfather was a botanist. In school, one of Tiselius' teachers recognized that he was an exceptional chemistry student and trusted him with a key to the school's laboratory. There, Tiselius was encouraged to perform his own chemical studies during his free time. This was the start of a lifelong career in biochemistry.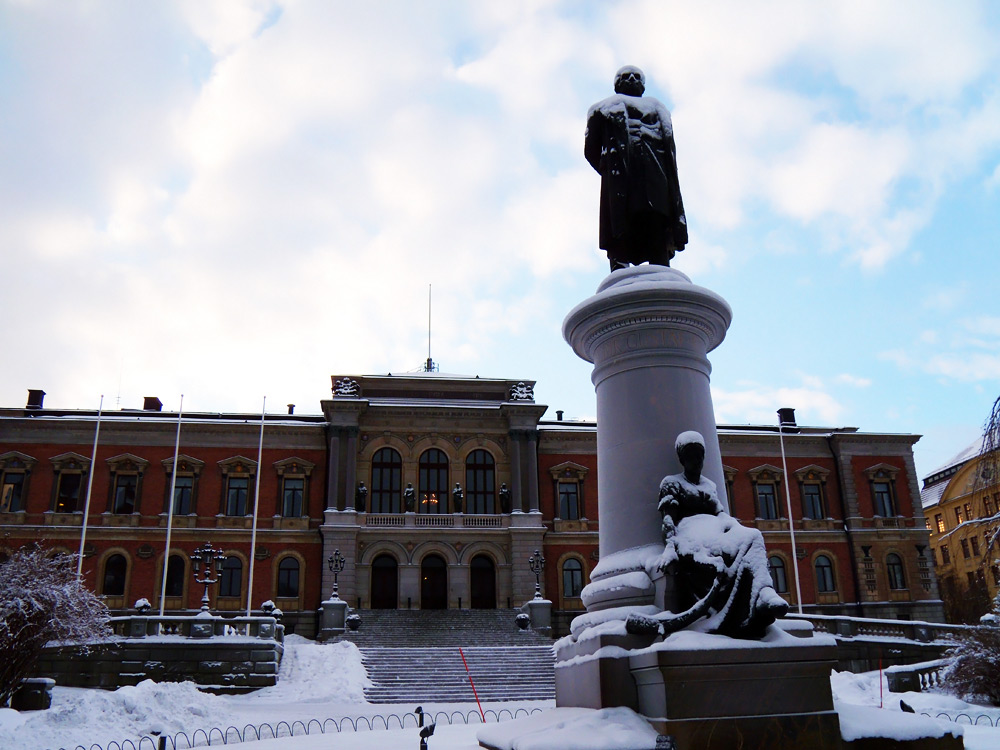 Photograph of Uppsala University's main building, featuring a statue of Erik Gustaf Geijer, a Swedish historian and professor of history at Uppsala University in the 1800s. Below Geijer is a woman playing music, modeled after his daughter Agnes. Image licensed under CC BY 2.0, via Flickr Creative Commons.
In 1921, Tiselius went on to study chemistry at the oldest university in Sweden: Uppsala University. Several of his family members had previously attended this school, including his father, grandfather, and great uncle. But he didn't choose this university because of the family legacy; he went because he wanted to study under Theodor Svedberg, also known as "The Svedberg", who earned the Nobel Prize in Chemistry in 1926 for his studies on disperse systems. After three years at Uppsala, Tiselius received his master's degree in chemistry, physics, and math. 
The Father of Electrophoresis
In 1925, Arne Tiselius started a position as a research assistant to The Svedberg. Together they worked on finding a new way to determine the mobility of proteins. In 1926, they published a paper in which they describe an electrophoresis apparatus involving a U-tube that enables ultraviolet absorption to follow migrating protein boundaries. As a result of this research, Tiselius picked up a strong interest in biochemistry and the electrophoresis process. 
In 1930, he published his doctoral thesis, The moving boundary method of studying the electrophoresis of proteins, where he covered improvements he made to the electrophoresis apparatus. With this device, he could now separate materials that were once thought to be homogeneous (such as serum). For several years, this research remained the authoritative source on the subject. In reference to his thesis, Tiselius once said: 
"Although it was very well received by the faculty and by The Svedberg himself and led to my appointment as docent, I remember very vividly that I felt disappointed. The method was an improvement no doubt, but it led me just to point where I could see indications of very interesting results without being able to prove anything definite."
From 1931 to 1935, he published several papers on the adsorption phenomena in zeolite crystals, which are minerals found where volcanic rock and layers of ash react with alkaline groundwater. These minerals can form molecular sieves that allow for the separation of molecules by size.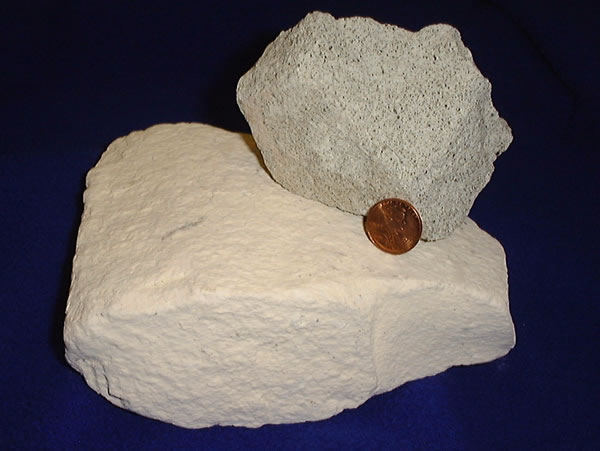 A photograph of natural zeolite next to a United States penny for scale. As a work of the United States federal government, this image is in the public domain in the United States, via Wikimedia Commons.
With the support of a Rockefeller Foundation fellowship, Tiselius traveled to Princeton University in New Jersey, United States, to continue his research on the adsorption phenomena in zeolite crystals. During his time at Princeton, several chemists and biologists encouraged Tiselius to continue his electrophoresis research, especially because they felt it would be of use to their own projects in protein research. Tiselius listened to his colleagues and quickly got to work restructuring the electrophoresis apparatus.  
Within a few years, he developed the "Tiselius apparatus," an instrument for separating proteins in a solution by means of moving-boundary electrophoresis. The apparatus could help determine the isoelectric point, molecular weight, and physical properties of proteins.
In order to ensure his new device worked, Tiselius first experimented with it using horse serum — which proved to be a major success. The serum resolved into 4 distinct bands, referred to as albumin, alpha, beta, and gamma, making this the first time such distinct separation had been accomplished. This new device was described in depth in a 1937 article written by Tiselius: "A New Apparatus for Electrophoretic Analysis of Colloidal Mixtures". 
Tiselius was awarded the Nobel Prize in Chemistry in 1948 for his research on electrophoresis, adsorption analysis, and the complex nature of serum proteins. Upon receiving this award, he said: 
"I never dreamed of such an honor. It comes as a complete surprise. I'm very happy to get the award. It will be a great help in enabling me to continue my research."
For his groundbreaking work in the subject, Tiselius is often remembered as the father of electrophoresis. 
Remembering Arne Tiselius, to the Moon and Back
Aside from winning the Nobel Prize in Chemistry, Arne Tiselius achieved many other honors throughout his career. In 1949, he was elected a Foreign Associate of the National Academy of Sciences, and in 1957, he became a Foreign Member of the Royal Society. He was also awarded the Franklin Medal (1955) and the Paul Karrer Gold Medal (1961). There is even a lunar impact crater named after him!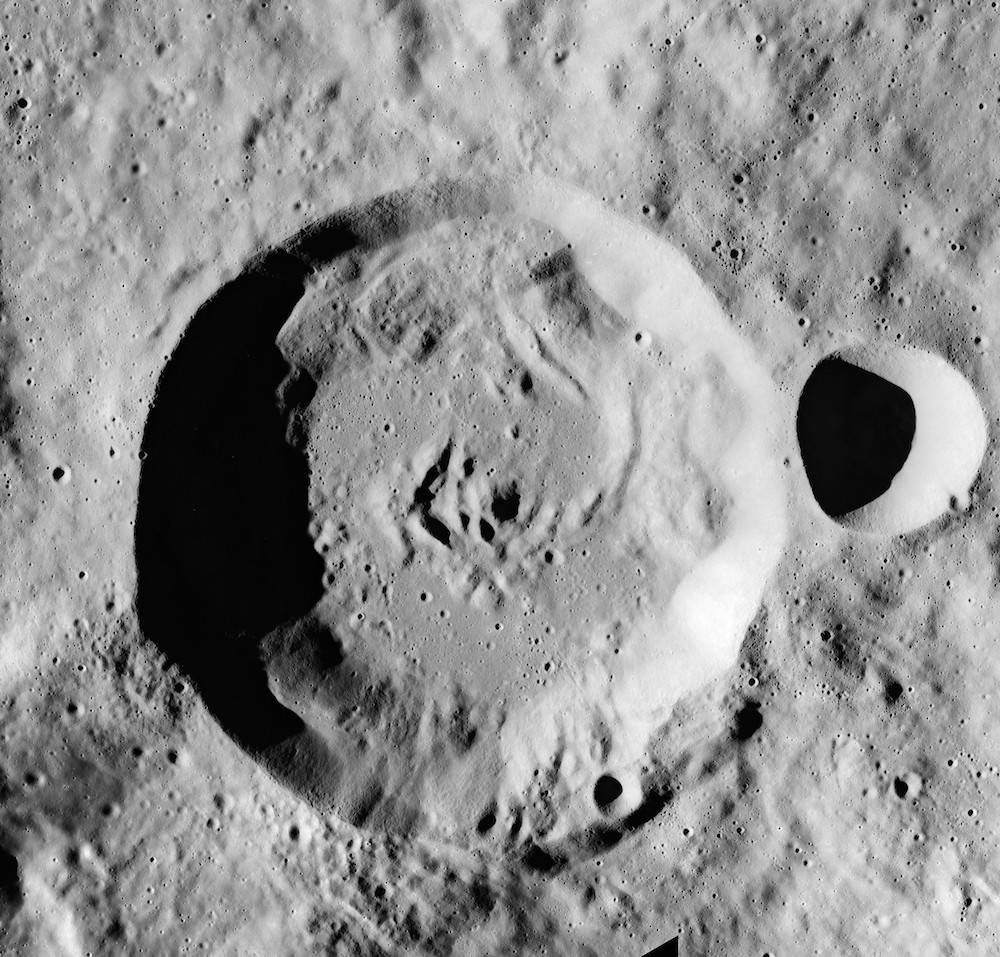 Image of the Tiselius crater, from Revolution 3 of the Apollo 16 mission. This file is in the public domain in the United States because it was solely created by NASA. NASA copyright policy states that "NASA material is not protected by copyright unless noted."  
Thanks to Tiselius, Uppsala University has greatly contributed to the development of a number of useful methods in biochemistry, including but not limited to electrophoresis, chromotography, phase partition, and gel filtration. These methods have been used in studies of proteins, enzymes, polysaccharides, and nucleic acids. 
Let's wish Arne Tiselius a happy birthday! 
Further Reading
Learn more about Arne Tiselius from these resources:
Interested in reading more about electrophoresis? Check out the COMSOL Blog: