Happy Birthday, Margaret Hutchinson Rousseau
Margaret Hutchinson Rousseau was an innovative chemical engineer who designed the first commercial penicillin plant. This plant enabled scientists to produce large quantities of the life-saving drug. Rousseau's other accomplishments include developing high-octane gasoline and becoming the first woman to join the American Institute of Chemical Engineers (AIChE). On this day, her birthday, we explore her life and legacy.
The Early Life of Margaret Hutchinson Rousseau
On October 27, 1910, Margaret Hutchinson Rousseau was born in Houston, Texas. She began her higher education at Rice Institute, where she received a Bachelor of Science degree in 1932. Rousseau then moved across the country to Massachusetts, where she later became the first woman to earn a PhD in chemical engineering from Massachusetts Institute of Technology (MIT). This was the first of many accomplishments Rousseau achieved throughout her lifetime.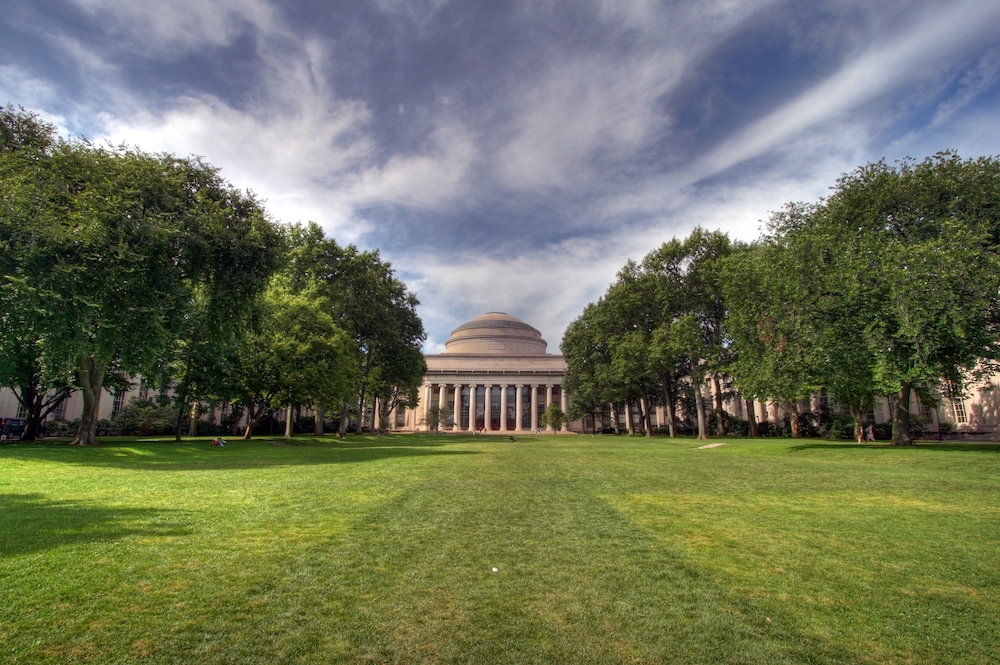 A building on the modern-day MIT campus. Image by Madcoverboy — Own work. Licensed under CC BY-SA 3.0, via Wikimedia Commons.
Rousseau's professional career began when she was offered a job at E.B. Badger, a position that enabled her to make further significant advancements.
Chemical Engineering Innovations: Penicillin, High-Octane Gasoline, and More
Rousseau's work at E.B. Badger involved designing production plants, such as those used to generate penicillin and synthetic rubber. These products were in high demand during WWII, and Rousseau helped look for better ways of producing them.
For instance, her penicillin research led Rousseau to design a deep-tank fermentation process, which enabled scientists to produce penicillin on a large scale. As a result, she created the first commercial penicillin plant, the use of which helped people gain access to this much-needed drug. Around the same time, a group of researchers — including Dorothy Crowfoot Hodgkin — discovered the structure of penicillin.
Thanks in part to Rousseau's work, the advancements made in penicillin production saved many lives, both in the 1940s and today.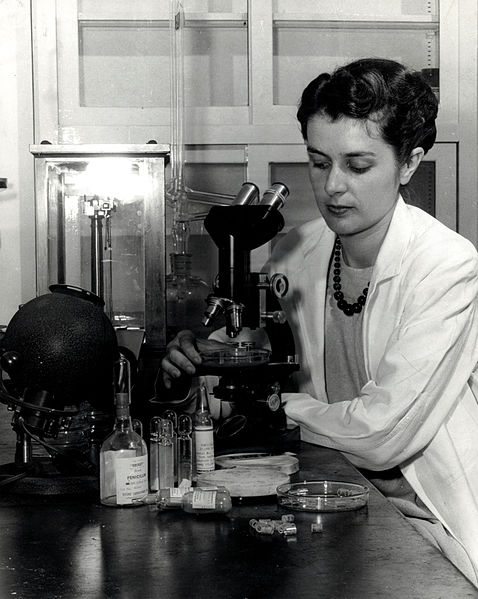 An FDA employee tests early samples of penicillin before releasing them for use. Image in the public domain, via Wikimedia Commons.
Rousseau worked on other important projects as well, such as developing high-octane gasoline that could be used as aviation fuel and improving distillation column designs.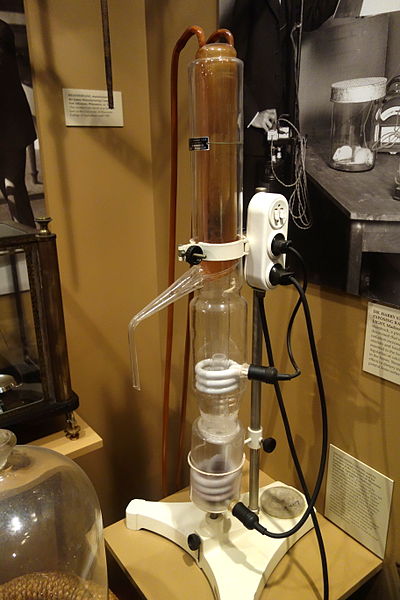 An example of a distillation column. Image in the public domain, via Wikimedia Commons.
Rousseau's Other Accomplishments and Awards
In addition to her groundbreaking research, Rousseau's resumé includes a few other accomplishments. As well as being the first female member to join AIChE, she was also the first woman to receive the highest award presented by AIChE: the Founders Award for Outstanding Contributions to the Field of Chemical Engineering. In 1955, Rousseau also received the Achievement Award from the Society of Women Engineers.
Today, let's wish the late Margaret Hutchinson Rousseau a happy birthday!
Further Reading
Learn more about Margaret Hutchinson Rousseau:
Check out other groundbreaking scientists on the COMSOL Blog: