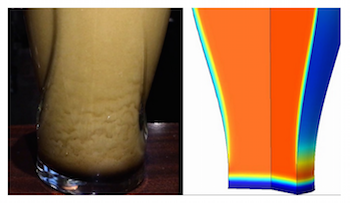 When you think of a stout beer, one type that may come to mind is Guinness® beer. This stout is very special, noticeable by its dark body and famous white head. The dynamics of the foam alone are interesting enough to write a series of blog posts about. Although I don't drink Guinness® beer (I'm a fan of IPA), I found the longstanding debate about whether its bubbles are rising or sinking while the beer settles makes an interesting simulation.
Read More
---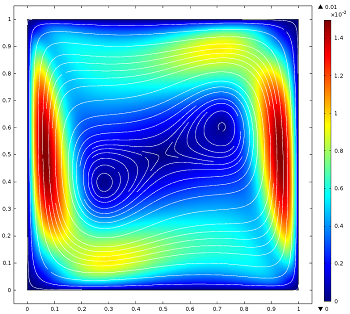 Today, we compare the Boussinesq approximation to the full Navier-Stokes equations for a natural convection problem. We also show you how to implement the Boussinesq approximation in COMSOL Multiphysics software and discuss potential benefits of doing so.
Read More
---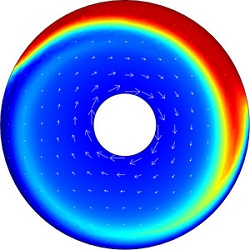 If you are interested in using COMSOL Multiphysics software to solve multiphase flow problems, you may be wondering which multiphase flow interface to choose. This is your guide to the six interface options available to you and when you should use them.
Read More
---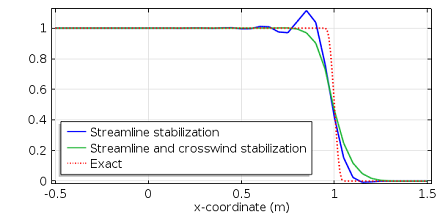 Most numerical simulation methods (finite elements, finite volumes, and finite differences) require stabilization methods when modeling transport applications driven mainly by convection rather than diffusion. With the finite element method (FEM), stabilization means adding a small amount of artificial diffusion. This leads to more robust and faster computational performance. Here, we provide insight on the impact of stabilization on your numerical model. We also look at an alternative numerical method that is very efficient and does not require any stabilization.
Read More
---