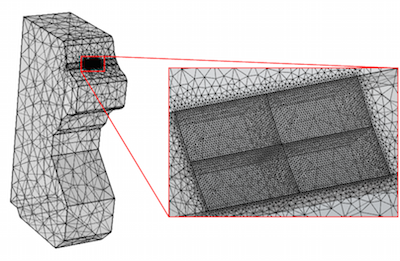 Damage occurs in bearings, gears, rails, and cams due to a damage mechanism called contact fatigue. This happens in assemblies when two parts in contact experience a time-dependent contact pressure. When the transferred load is too high, and after numerous load cycles, a piece of the surface material can flake off and leave a small crater. This phenomenon is called spalling or pitting. With the COMSOL Multiphysics® software, we can model contact fatigue and predict failure in these components.
Read More
---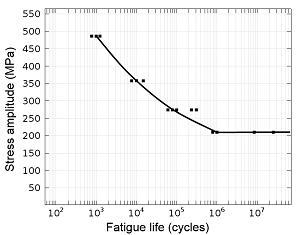 When simulating fatigue, you are faced with two main challenges. The first is to select a suitable fatigue model for your application and the second is to obtain the material data for the selected model. I recently addressed the first challenge in the blog post "Which Fatigue Model Should I Choose?". Today, I will address the second challenge and discuss how you can obtain fatigue model parameters.
Read More
---

Engineers simulating fatigue in nonlinear materials are faced with two challenges. You must correctly represent the material behavior with a constitutive relation and find a fatigue model that captures the life-controlling mechanism. Both challenges require a thorough material knowledge. Today, we will address these challenges when modeling thermal fatigue in nonlinear materials.
Read More
---

Research on fatigue started in the 19th century, initiated following failing railroad axles that caused train accidents. In a rotating axle, stress varies from tension to compression and back to tension in one revolution. The load history is simple because it is uniaxial and proportional. Fatigue can then be evaluated with the S-N curve, also known as the Wöhler curve, which relates stress amplitude to a component's life. In many applications we deal with multiaxiality and non-proportional loading. In this […]
Read More
---