Follow-Up on Venus Transit of the Sun 2012
After reading about the COMSOL users over at MACCOR in David's blog post I decided to watch Venus' transit of the Sun live via their online stream from Tulsa, OK. This was a once in a lifetime opportunity that I, like many people around the world, did not want to miss.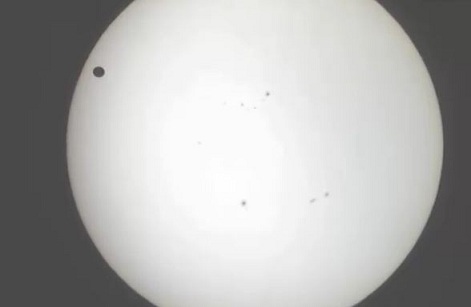 The anticipation for this event had certainly been built up over time, and there were many opportunities to catch a live stream of the Venus transit from somewhere in the world. (Lucky for me – Boston was cloudy at the time). NASA had around 2 million views in total on their live webcast. Their webcast was set up in Mauna Kea, Hawaii in a location where the risk of clouds obstructing the view was low. This turned out to be a smart choice on their part; many disappointed observers from other parts of the world were reporting cloud-filled skies.
Via John Francis' online stream I was able to catch the beginning of the transit, before clouds swept into view. It was rather fascinating seeing a gigantic planet float by as a black speck against the enormous white sun. If you missed the transit, NASA offers many spectacular photos and videos of Venus making her way across the Sun.
Images from NASA Astronaut Donald Pettit from aboard the ISS can be found here.