Meshing: Cap off for Cap on
Oftentimes when you are working with devices with internal fluid flow, the imported CAD design represents the vessel material. The inside is plainly void. This may leave you clueless since it is inside where you want to create a volume mesh for the flow equations. How can you solve this meshing problem in COMSOL?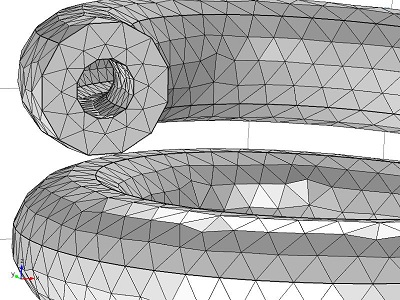 CAD design of a pipe for fluid flow analysis. Only the solid is present and meshable.
If you are looking to mesh the inside of an internal fluid flow device, you will need to use the Cap Faces feature. This adds a lid to inlet/outlets orifices and fills the inside with a mesh automatically. The cap can be a curved surface if needed.


Right click geometry and select Cap Faces.

Then select the bounding edges of the new cap.


Select the edges that are adjacent to the new cap.

If you have capped both the inlet and outlet orifices, a volume mesh will be created inside the pipe.


The capped and filled geometry.