The COMSOL Conference 2019 Kicks Off Today in Cambridge
This morning, the COMSOL Conference 2019 kicked off in Cambridge, U.K., at Churchill College. The three-day event is the first of seven stops around the world this autumn, including (in chronological order): Boston, Beijing, Taipei, Seoul, Bangalore, and Tokyo. Are you attending the conference this year? Keep reading for a glimpse of what to expect…

First Look at the Upcoming COMSOL Multiphysics® Release
Attendees of the COMSOL Conference typically get an advance look at the latest version of the COMSOL® software. This morning, Svante Littmarck, Bjorn Sjodin, Kristian E. Jensen, and Jiyoun Munn of COMSOL unveiled the upcoming version of COMSOL Multiphysics®. Want details? Check back here on the blog!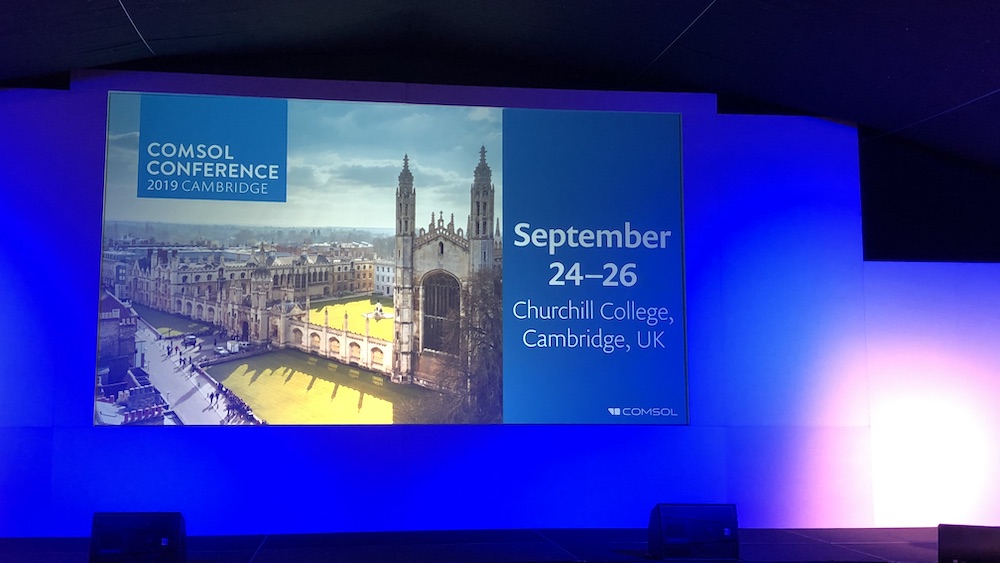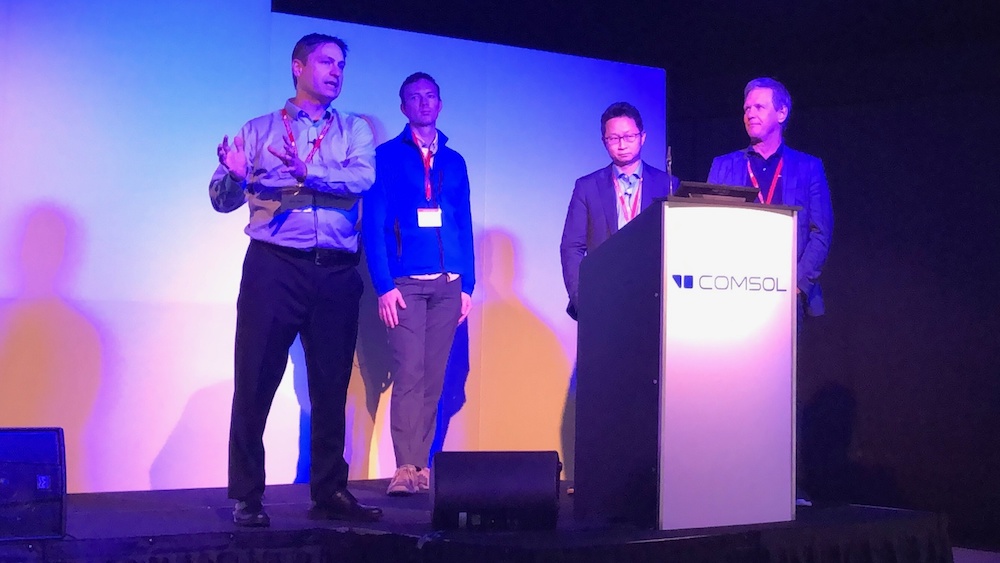 Bjorn Sjodin, Kristian E. Jensen, Jiyoun Munn, and Svante Littmarck discuss upcoming updates to the COMSOL® software.
Panel Discussions with Industry Leaders
Another can't-miss aspect of the conference is the panel discussions, which are a recent addition to the conference agenda. Simulation engineers and researchers who are leading their industries sit down to answer questions from each other, moderators, and conference attendees. In the end, everyone walks away having had a thought-provoking conversation and the chance to learn something new from peers.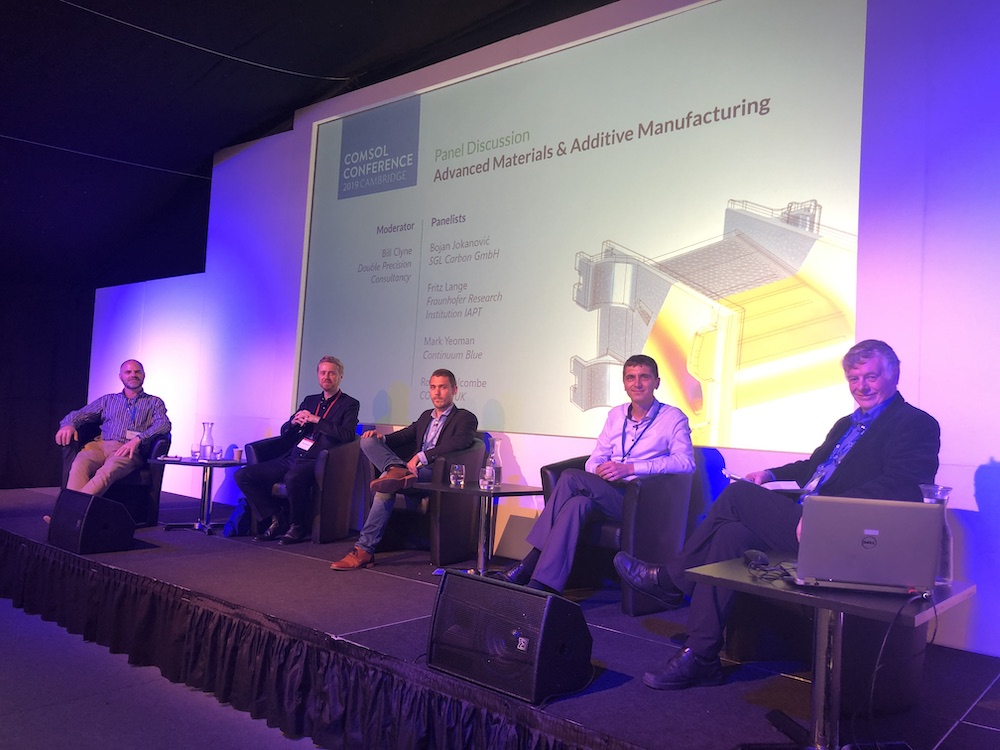 The Advanced Materials and Additive Manufacturing panel discussion today at the COMSOL Conference 2019 Cambridge. From left to right: Mark Yeoman, Continuum Blue; Robbie Balcombe, COMSOL; Fritz Lange, Fraunhofer Research Institution IAPT; Bojan Jokanović, SGL Carbon GmbH; and Bill Clyne, Double Precision Consultancy (moderator).
This year's panel topics include:
Advanced Materials and Additive Manufacturing (Cambridge)
Powertrain Electrification (Cambridge)
Digital Twins and Industry 4.0 (Cambridge)
Advances of Acoustics Simulations for Product Development (Boston)
The Frontiers of Modeling in Photonics Research (Boston)
Advances in Bioengineering Modeling and Simulation (Boston)
Users' Perspectives on Creating and Using Simulation Applications (Boston)
Did anything pique your interest?
See You at the COMSOL Conference
If you're attending the COMSOL Conference this year, we hope you have a good time and get a lot out of the different sessions!