Arle Lab/Harvard Medical School
Arle Lab of Beth Israel Deaconess Medical Center, a teaching hospital of Harvard Medical School, studies one of the fastest-growing fields in medicine, neuromodulation. Our team models the effects of electromagnetic fields on the nervous system to treat neurological disorders including epilepsy, chronic back pain, and Parkinson's disease. We provide biomedical modeling and finite element analysis for leading medical device companies.
Areas of Expertise
Our team specializes in the following areas:
Biomedical device modeling
Effect of electromagnetic fields on biological tissues
AC-DC Module
Electrode-tissue interface
Neural circuitry simulation
Nerve fiber simulation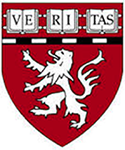 Research and Innovation
We use COMSOL Multiphysics® simulation software to create finite element models that apply electromagnetic fields to biological tissues. These simulation models use new CAD techniques, are less expensive than those created with external CAD programs and run finer meshes, broader parameter sweeps, and longer time-domain studies.
The new Application Builder in COMSOL Multiphysics allows a COMSOL finite element model to live on a secure website that clients can manipulate themselves. The Application Builder facilitates closer collaboration between client and consultants and more rapid investigation and product development.
With these tools, our lab is able to perform innovative work in the neuromodulation field. For instance, we are currently performing work for medical device companies that will revolutionize a 20-year trend in neuromodulation electrode arrays.
Our work has been written about in the leading journal in our field, Neuromodulation, which featured our COMSOL finite element modeling in two of its cover articles. We have also been featured on the COMSOL Blog and as a COMSOL user story.
Please contact Kris Carlson to learn more.
Address & Contact Information
Kris Carlson
Department of Neurosurgery
c/o Mount Auburn Hospital
300 Mount Auburn Street, Suite 416
Cambridge, MA 02138
978.202.2232
kwcarlso@bidmc.harvard.edu
Biomedical modeling, medical device design, neural circuitry and nerve fiber modeling

Principal Investigator: Jeffrey E. Arle, MD, PhD
Associate Chief of Neurosurgery, BIDMC
Visiting Associate Professor of Surgery, Harvard Medical School
Chief of Neurosurgery, Mount Auburn Hospital
Co-author, Essential Neuromodulation and Innovative Neuromodulation
Reviewer for Neuromodulation
Consultant for Boston Scientific Neuromodulation, St Jude Medical Neuromodulation, Nevro, Livanova Neuromodulation

Dr. Jay L. Shils, PhD Electrical engineering in biomedical applications
Director of Intraoperative Monitoring
Department of Anesthesiology and Faculty
Rush Medical Center/Rush Medical College
Co-author, Essential Neuromodulation and Innovative Neuromodulation

Maher Abdelsamie, PhD, Bioelectromagnetics
Biophysics, biomedical modeling

Longzhi Mei, MS
Biomedical modeling, neural circuitry and nerve fiber modeling, mathematical physics, electrode-tissue interface

Phil Lindsey, PhD
Radio frequency modeling

Neuromodulation covers copyright © 2015 John Wiley & Sons, Inc. All Rights Reserved.